The word deacon means servant and the origins of that office are often traced to Acts 6:1-8. Deacons at Leonardtown Baptist Church serve in a variety of ways such as serving the Lord's Supper (or Communion), meeting needs among our congregation, and leading many of the ministry teams of the church.
This page also lists our other ministry directors and church officers.
Sunday Morning Ministry Group
Director of Worship Arts / Kamilla Harris
Kamilla works with our praise teams, sanctuary choir, and multimedia teams to prepare all of the music and worship experiences of the church.
Deacon of Worship Support & Ordinances / Lee Sours
Lee coordinates the preparation for baptisms and communion.
Deacon of Administration / Rick McKay
Rick works with a team to draft our yearly budget, maintain our finances, and oversee personnel.
Deacon of Multimedia / Allen Campbell
Allen works with our Director of Worship Arts to support everything that takes place in our Worship Services by working with a team of sound and video operators. He also manages all of the audio/visual systems of the church.
First Impressions Ministry Director / Vicki Hammett
Vicki works with a team to ensure that all those who enter our building feel welcomed and loved.
Deacon of Church Security / Matt Toombs
Matt works with a team to provide a safe place to worship and fellowship each week.
Discipleship Ministry Group
Deacon of Children's Discipleship / Gregg Sleppy
Gregg leads a team that serves all of our children's ministries: Sunday morning Children's Bible Fellowships, our Nursery and Junior Church ministries, as well as special events such as Camp Crossroads.
Deacon of Youth Discipleship / Jef Farren
Jef leads a team that works with students in grades 6-12, and oversees their Sunday morning and evening activities in addition to special events such as Winter Meltdown and DiscipleNow.
Elder overseeing Adult Bible Fellowships / Wayne Hetrich
Wayne leads our team of teachers that lead Adult Bible Fellowships on Sunday mornings.
Deacon of Senior Adults / Kirk Whorton
Kirk leads a team that cares for the needs of our seniors and serves our thriving Senior Adult ministry which includes Sunday morning Bible Fellowships as well as quarterly evening gatherings.
Deacon of Men's Ministry / Vacant
Our men's ministry includes small discipleship groups, breakfasts, and service projects.
Women's Ministry Director / Jen Acker
Jen oversees our women's ministry which includes small discipleship groups, seasonal Bible study groups, a seminary cohort, and other gatherings.
Fellowship & Outreach Ministry Group
Local Outreach Ministry Director / John Fields
John leads a team that organizes special events to reach the unchurched in St. Mary's County such as our participation in W.A.R.M. (Wrapping Arms Round Many), the Living Nativity, and more.
Deacon of Benevolence / Adam Osborne
Adam works with our staff and elders to maintain and distribute our church's benevolence funds that assist those in need, both within our church body as well as those from our community.
Deacon of Church Fellowship / Shawn Healy
Shawn works with our ministry teams that provide delicious food for all of our church-wide gatherings (like our quarterly Family Gatherings or annual Church Picnic) and coordinate all of our church's recreational activities (like softball and volleyball).
Deacon Representative, Board of Directors / Matt Toombs
Matt serves as the deacon representative on the Board of Directors (consisting of this deacon, an Elder, and the Treasurer) to represent the church's interests as needed.
Library Ministry Director / Karen Osborne
Karen ensures that our church's library is well-stocked, organized, and ready to serve the needs of those looking for something good to read.
Church Officers
Moderator / Ray Dagenhart
The Church Moderator is a layman elected annually to carry out the Parliamentary Procedure needed at all Church Business Meetings, which we call Family Gatherings.
Church Clerk / Gayle Kokolios
The Church Clerk is responsible for forms and church records, including documents for transferring, accepting, or dismissing members, as well as recording minutes at Family Gatherings and Church Council meetings.
Treasurer / Kim Rice
The Church Treasurer is responsible for the proper receipt, accounting, and disbursement of church funds within policies established by the church for adequate financial control.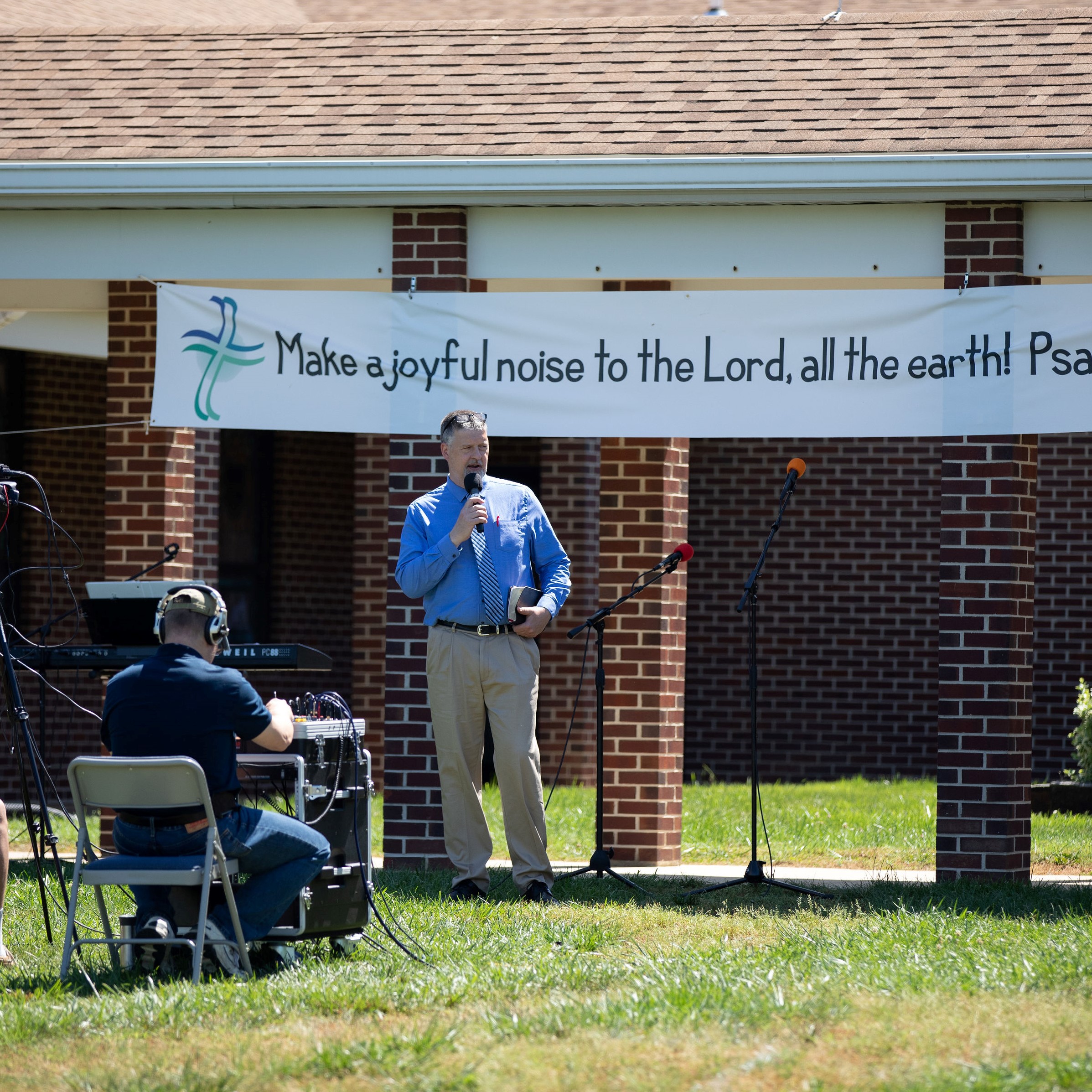 Elders
We are led by a team of Elders who preach, teach, and lead the ministries of our church.
Learn about our Elders