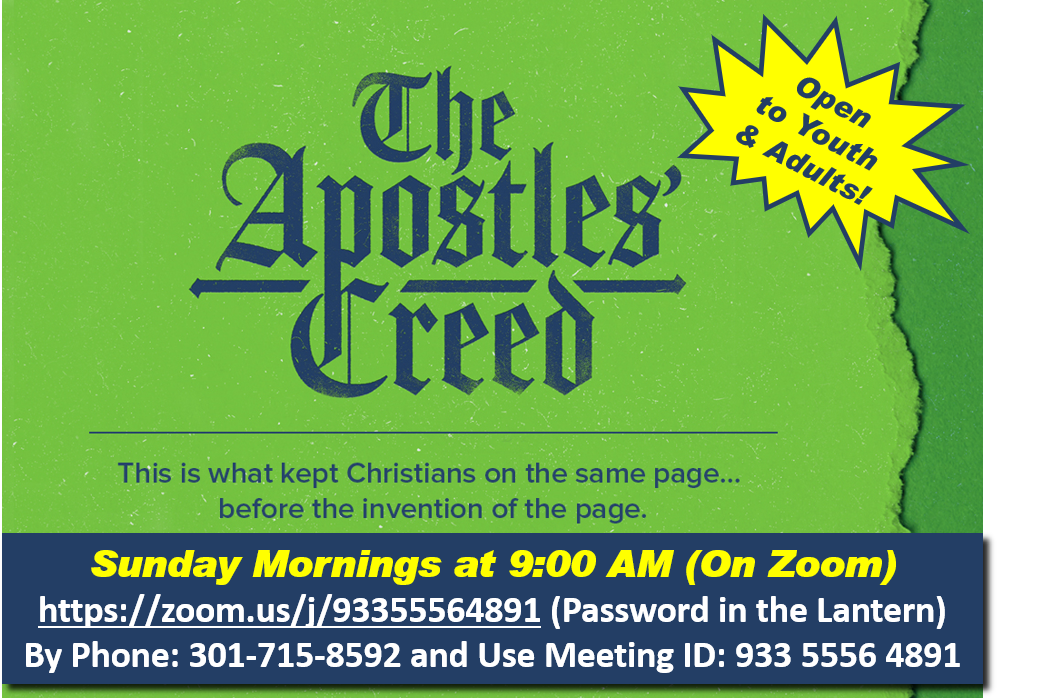 Join us on Zoom:
By Phone: 301-715-8592
Meeting ID: 933 5556 4891
For the password, contact the Church Office by phone at 301-475-2131, by email at office@lbcmd.org, or check The Lantern newsletter that comes out via email on Fridays.
The Apostles Creed Study: Join us on Sunday mornings at 9:00 AM from June 21 to August 30 for this study of the Apostle's Creed, based on material from LifeWay and Matt Chandler, led by our elders. This study will be open to all youth and adults. If you like to purchase a study guide for yourself, there are print and digital formats available for purchase. To do so, click HERE.
Class Description: We often forget that Christianity not only covers the globe, it spans two-thousand years. The Apostle's Creed is almost as old, yet it's still as relevant today as it was when it was written. The creed has summarized the gospel and the foundation of our faith for generations. And today, understanding the creed can help you build your life on good theology, clearly communicate what you believe, and give you a profound sense of belonging in the kingdom of God.