Elders
We are a Jesus-ruled, elder-led, deacon-served, staff-supported, congregationally-accountable local church. The Bible gives clear qualifications for what it means to be a pastor/elder/overseer of a local church. (1 Tim. 3:1-7), (Titus 1:6-9) The Bible also clearly models a plurality of elders in a local church setting (without ever setting a specific number). (Acts 14:23, 16:4, 20:17, 21:18), (Titus 1:5), (James 5:14)
The men listed below serve as our congregation's elders. We have two kinds of elders: staff elders (meaning they serve the church full-time as paid staff) and lay elders (meaning they serve the church voluntarily). Regardless of being a staff elder or lay elder, all of our elders are one team under the leadership of our Senior Pastor, Jason Pamblanco. The elders "have been entrusted by God and recognized by this membership to serve and care for this body by teaching the Word of Christ to us and modeling the character of Christ before us" as stated in the church's covenant.
If you would like to email all of our Elders, their email address is elders@LBCMD.org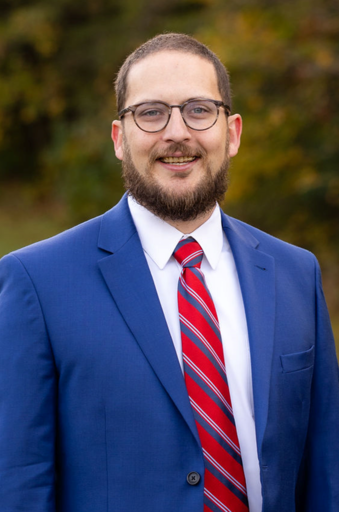 JASON PAMBLANCO, SENIOR PASTOR, STAFF ELDER, jason.pamblanco@LBCMD.org
Pastor Jason became the senior pastor of Leonardtown Baptist Church in September 2019. He has been in pastoral ministry since 2004. His first 13 years of ministry were as a Worship Pastor and then 2 years as the Executive Pastor of Worship and Teaching at Thomasville Road Baptist Church in Tallahassee, FL, before coming to LBC.
Jason earned his Bachelor of Music from Stetson University, his Masters in Religious Studies with an emphasis in Worship Leading from Liberty University, and his Masters of Divinity from Southeastern Baptist Theological Seminary.
Jason and his wife, Christina, have been married since 2004, and they have one son named Judah.
Jason has a passion to see the Word of God proclaimed with excellence. He believes that it is the Word of God proclaimed, and the powerful work of the Holy Spirit, that will regenerate the heart of the unbeliever by faith and strengthen the believer unto obedience. His love for theology inspires Christ-centered exposition and practical application.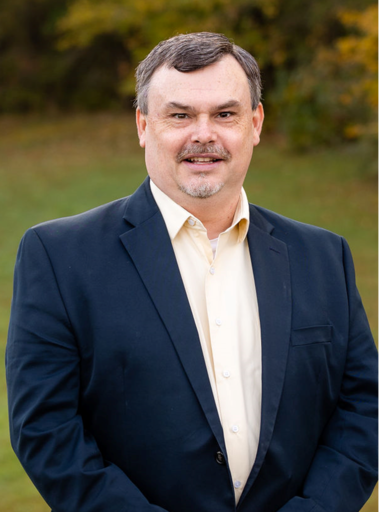 Allen Acker, Associate Pastor, STAFF ELDER, allen.acker@LBCMD.org
Pastor Allen has been at LBC since May 2004, having previously served in churches in PA and VA. He is a graduate of Eastern University in St. Davids, PA, and has his M.A. in Christian Education with Biblical Counseling from Southeastern Baptist Theological Seminary in Wake Forest, NC.
Allen and his wife, Jen, were married in 1997 and have one daughter, Megan. Allen enjoys travel, history, kayaking, and spending time with his family.
Allen oversees all discipleship ministries for children and adults in addition to fulfilling other pastoral responsibilities. His passion is to serve the local church and help all Christ-followers to be lifelong disciples of Christ who make disciples of others.
A favorite verse of Allen's is Galatians 2:20: "I have been crucified with Christ and I no longer live, but Christ lives in me. The life I live in the body, I live by faith in the Son of God, who loved me and gave himself for me..."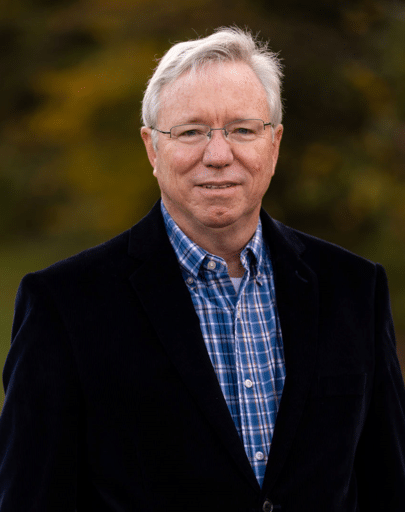 MARK DOOLEY, LAY ELDER, mark.dooley@LBCMD.org
Mark served as the Senior Pastor of Leonardtown Baptist Church from August 2007 through December 2018, having previously served in churches in PA, NC, and FL. In January 2019, Pastor Mark transitioned to a new job with the Baptist Convention of Maryland and Delaware.
Mark has been in pastoral ministry since 1984 and is a graduate of Southeastern Baptist Theological Seminary in Wake Forest, NC. He and his wife, Karen, are the parents of four adult children (Hannah, Alex, Matthew, and Rachel), one son-in-law (Kyle Roberson), and two daughters-in-law (Cara and Roxanne). He enjoys most sports, especially golf.
A favorite verse of Mark's is 1 Timothy 1:12: "I thank Christ Jesus our Lord, who has given me strength, that He considered me faithful, appointing me to His service."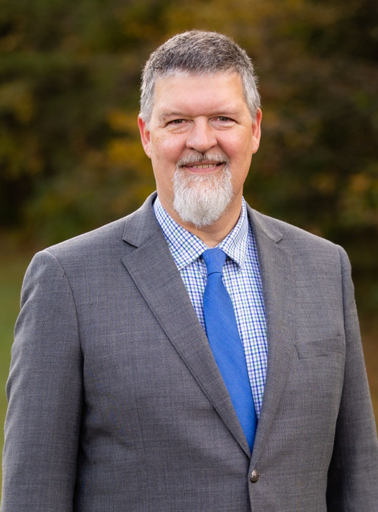 JIM HARRIS, LAY ELDER, jim.harris@LBCMD.org
Jim Harris was saved by the grace of God at an early age where he grew up just outside of Philadelphia, PA. He attended seminary at Columbia International University in Columbia, SC, in the MDiv. program in Church Planting. He moved to St. Mary's County in 2013 and became a member at LBC the following year.
In his secular vocation, Jim is the Administrator at King's Christian Academy.
Jim is married to Kamilla, who serves as the Director of Worship Arts at LBC, and together they have three children: Isaiah, Emma, and Grace. He loves to teach, read, and share the Word of God with others. He also loves to repair the house.
Jim co-teaches an ABF class at LBC on Sunday mornings among other elder responsibilities.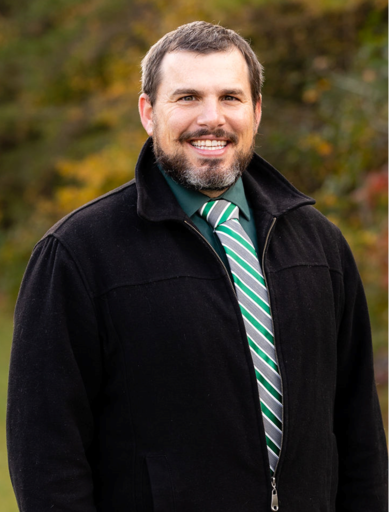 David Haun, Lay Elder, David.Haun@LBCMD.org
David came to LBC in 2018. David came to know Christ at an early age. His parents were Southern Baptist missionaries, and David lived on the mission field in Africa his entire life prior to coming to the U. S. for college.
David graduated from Carson-Newman University in Jefferson City, Tennessee with degrees in French, History, and Education. He also has a Master's Degree from American University in International Relations. David currently works as a teacher and soccer coach at Great Mills High School.
David is married to Brittany and together they have two precious girls: Charlotte and Vivian.
David is our Youth Speaker for CrossFit Sunday Nights and also co-teaches one of our Adult Bible Fellowships.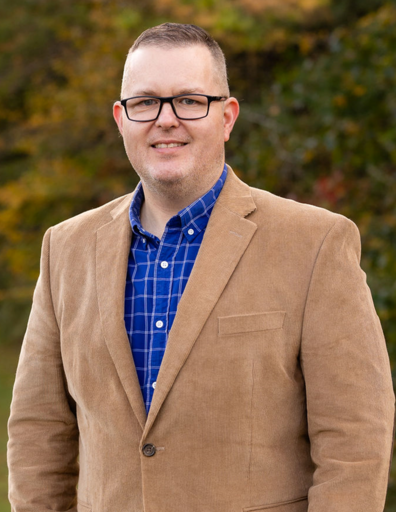 WAYNE HETRICH, LAY ELDER, wayne.hetrich@LBCMD.org
Wayne came to LBC in 2003 shortly after his conversion. He attends Southeastern Baptist Theological Seminary part-time. In his secular vocation, he is an IT engineer for a large corporation.
He married his wife, Amy, in 2000 and has three children: Liam, Hope, and Jimmy. Wayne enjoys teaching, reading, and solving problems, and desires to reach the local region with the gospel through church planting.
Wayne leads our team of teachers that lead Adult Bible Fellowships on Sunday mornings.
One of Wayne's favorite verses of Scripture is Philippians 1:21: "For to me to live is Christ, and to die is gain."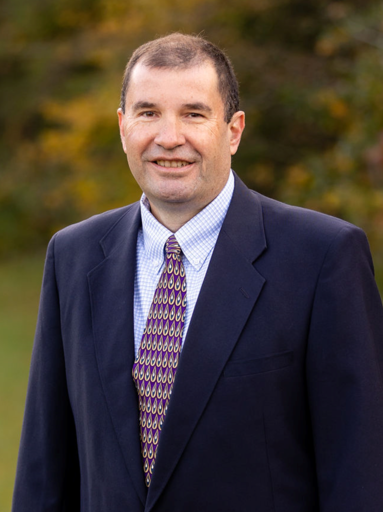 Alex Kokolios, Lay Elder, Alex.Kokolios@LBCMD.org
Alex came to LBC in 2008. Alex was born and raised in Germany until his family moved to American Canyon (near Napa) in the state of California when he was 8 years old. He was raised in a Greek Orthodox / Catholic household with Christian influence. At the age of 24, Alex came to a saving faith and was baptized in December of 1994.
Alex received a BS in Aeronautical Engineering at California Polytechnic & State University and a Master's Degree in Aeronautics from George Washington University. Alex is currently a Branch Head at NAVAIR Patuxent River.
Alex is married to Gayle, who works as a Ministry Assistant at LBC, and together they have three young adult children: Evelyn, Luke, and Nik. Alex's favorite sport is soccer and he enjoys hiking and biking.
Alex currently leads the Young Adult Bible Study at LBC on Thursday evenings.
Alex's favorite Bible verse is Galatians 2:20: "I have been crucified with Christ. It is no longer I who live, but Christ who lives in me. And the life I now live in the flesh I live by faith in the Son of God, who loved me and gave himself for me."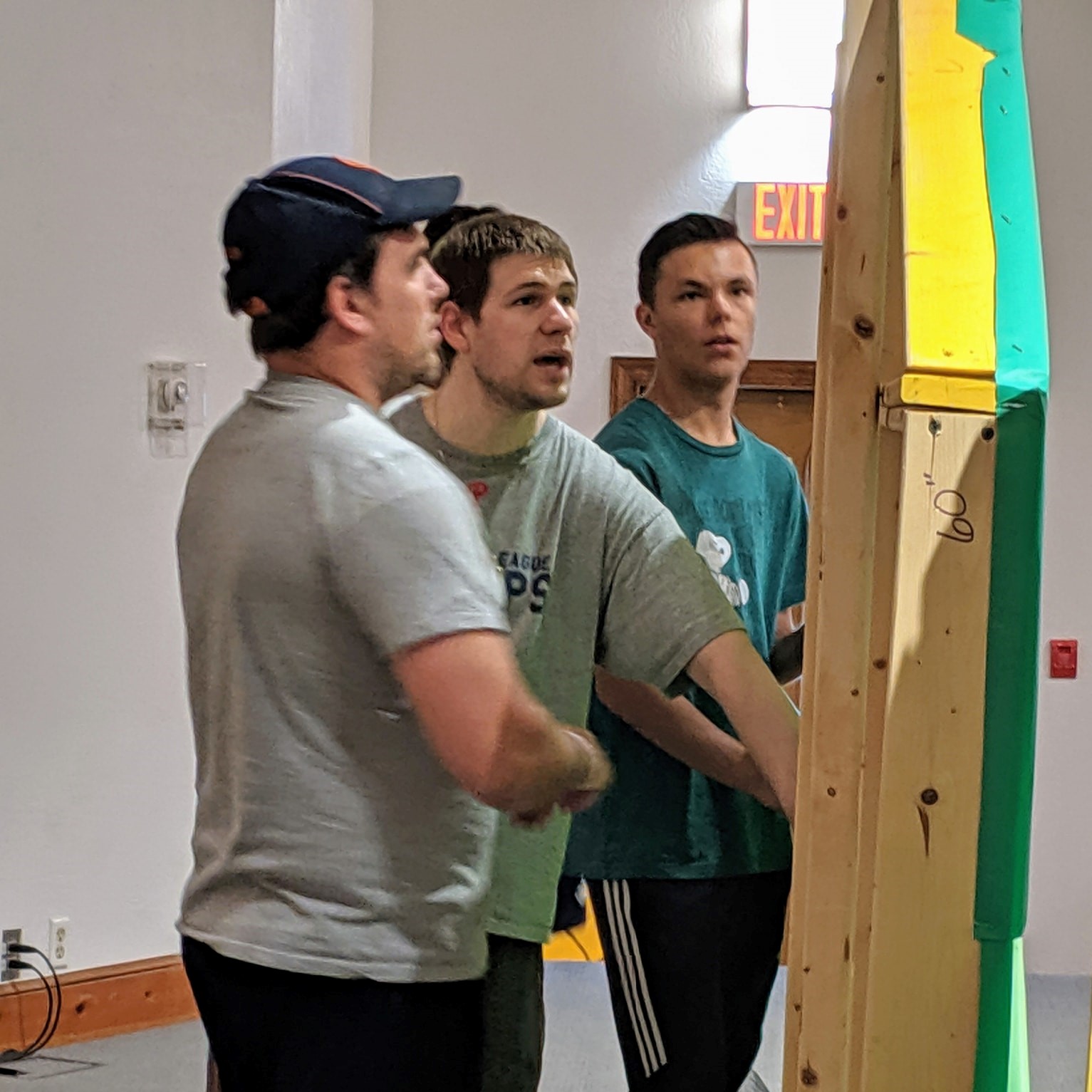 Our Deacons
We are served by a team of Deacons who lead the ministry teams of our church and meet the needs of our church family.
Learn about our Deacons